Joe McLaren on Whizzer and Chips
~ While Alistair is away cycling the length of Great Britain, we've invited twenty disgustingly talented people to each write a post for our blog. Today's post is from the wonderful illustrator Joe McLaren (who also writes a rather fantastic blog of his own). ~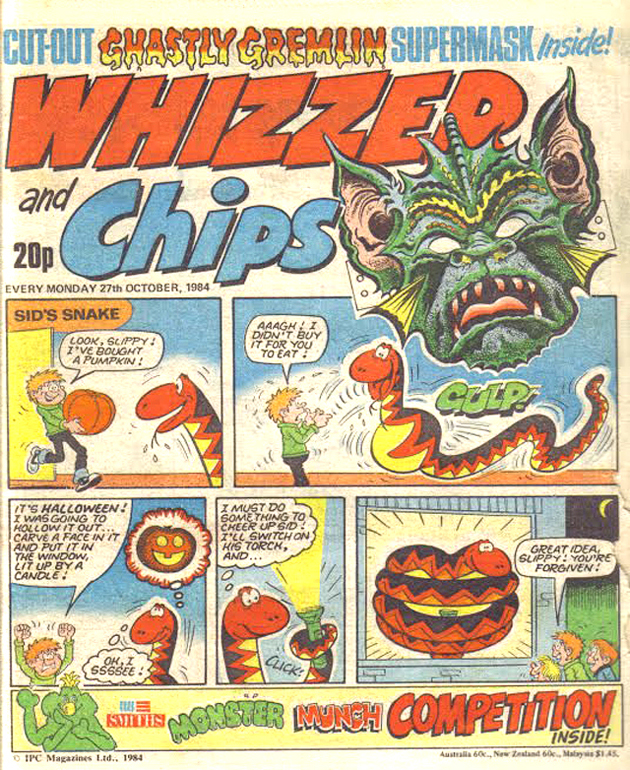 We were a Beano household when I was a child. I've no idea why exactly, but it would have seemed unthinkable to have taken The Dandy instead- like changing political allegiance, or your religion. We read and relished the Beano week in, week out, my brother and I. We were paid up members of the Dennis the Menace Fan Club, and a trip to my uncle's was a chance to pore over his huge collection of decades' worth of old issues.
Occasionally though, a copy of Whizzer and Chips would find its way into the house; my mum worked in Dillons the Newsagents, and she saved the odd unsold copy from the bins for us. It seemed a bit more exciting than the Beano: more disreputable, a little cruder. Also, it took far longer to read. The pictures were tiny, and every spare corner of its cheap newsprint pages were crammed with frantic action.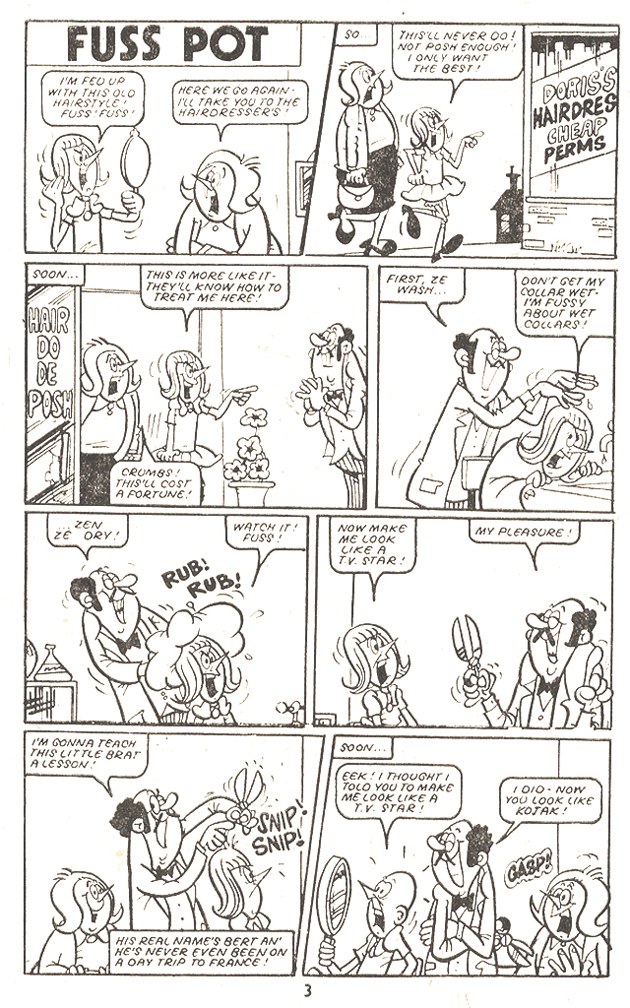 Favourite strips included Norman Mansbridge's Fuss Pot ("the fussiest girl of the lot"), Terry Bave's Oddball, about a sentient rubber ball from space who would assist its owner Nobby by turning into a rubber version of any object at will, and Colin Whittock's seminal Lazy Bones, the picaresque chronicle of young narcoleptic Benny Bones and his eternal quest for a bit of shut-eye.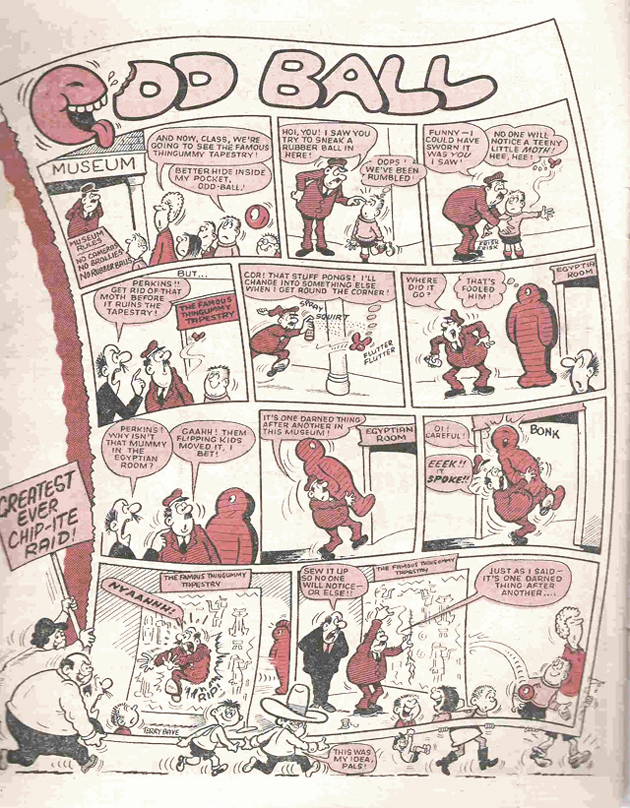 The artwork bristles with vigour, and as a whole owes a bit more to American stuff like the Disney comics of the '60s than the slightly more sedate Beano or Dandy (Leo Baxendale's willfully chaotic Bash Street Kids notwithstanding). The cheapness of the paper, the sparing use of colour ink and the always wonky printing gave Whizzer and Chips the feeling of a scurrilous chapbook or incendiary revolutionary pamphlet.
Unlike American superhero comics, this part of British comic heritage is vastly under-appreciated. A look at the children's comic section at the newsagent tells you how much we've lost - the Beano and the Dandy hang on, but everything else is a franchised magazine spin-off of a TV programme, with a free toy. Whizzer and Chips perished in 1990. Some of its characters found homes in Buster, which itself ceased publication in 2000.
For the price of a Dora the Explorer comic or Ben 10 fortnightly magazine you can buy a young relative a bundle of old Whizzer and Chips from eBay or a couple of annuals from a charity shop - they'll still be chuckling weeks later. Decades later, in my case.
~ Alistair is raising money for Cancer Research UK during his ride - please wander over to his Just Giving page and donate a little cash. ~