Alan Kitching: A life in Letterpress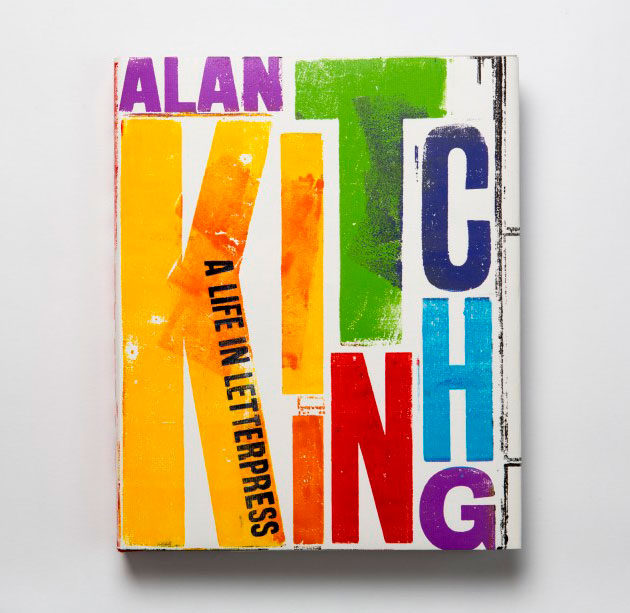 The good people at Laurence King recently sent over a copy of their fantastic new monograph, Alan Kitching—A Life in Letterpress. It's quite brilliant.
You will have seen Alan's work before, even if you're not a graphic designer. He's designed book covers, stamps, magazine covers, protest signs, theatre posters, wine labels and more. All this is done using the traditional letterpress tools – movable metal type, large woodblock letters, ink, paper and a press. His work is immediately recognisable: bold, witty, elegant, colourful and thoughtful, often with a painterly use of ink.
Here are a few of his wonderful Broadsides, the large format typographic prints he has created throughout his career. This is number 1, from 1988, designed to be cut up into individual items of stationery (letterhead, compliments slip, label etc.).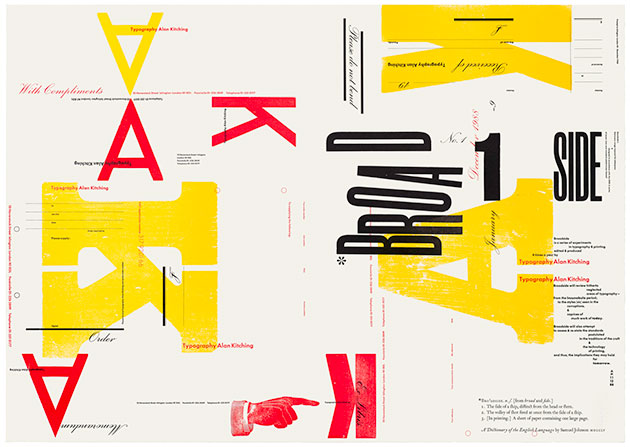 This one is number 5, from 1992. A typographic map, it represents the streets, businesses, pubs and history of Clerkenwell. It's a beautiful and beautifully considered piece of work.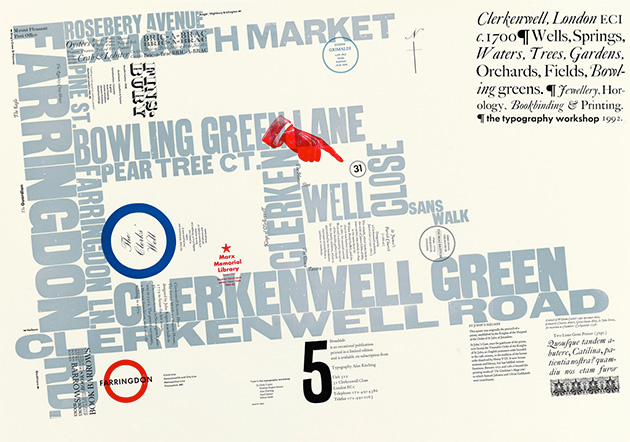 'Printing in London: 1476-1995' (below) was commissioned by Heidelberg for their magazine High Quality, and was reprinted in a folder as Broadside number 8. A visual history of printing in London, it features printers, publishers, art schools and type foundries.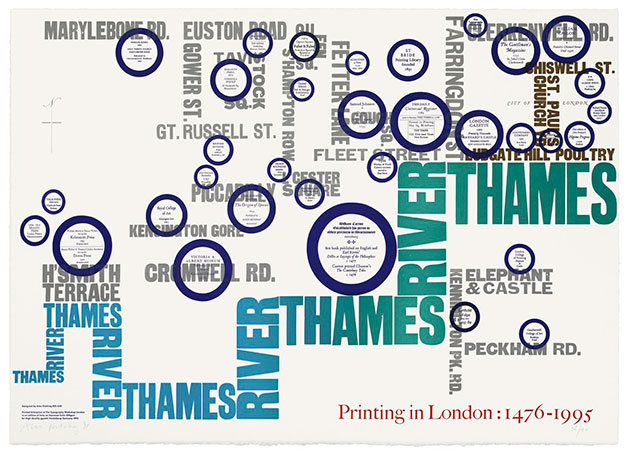 In 2003 Alan produced a dual-purpose petition and poster for The Guardian, 'Why Iraq? Why Now?'. Published in the newspaper, it was designed to be cut out and pasted onto banners by people who met in London for the anti-war rally on 15 February of that year. (On the day, David Gentleman's NO poster for the Stop the War Coalition was more visible - though that may partly have been because it was so readily available at the event.)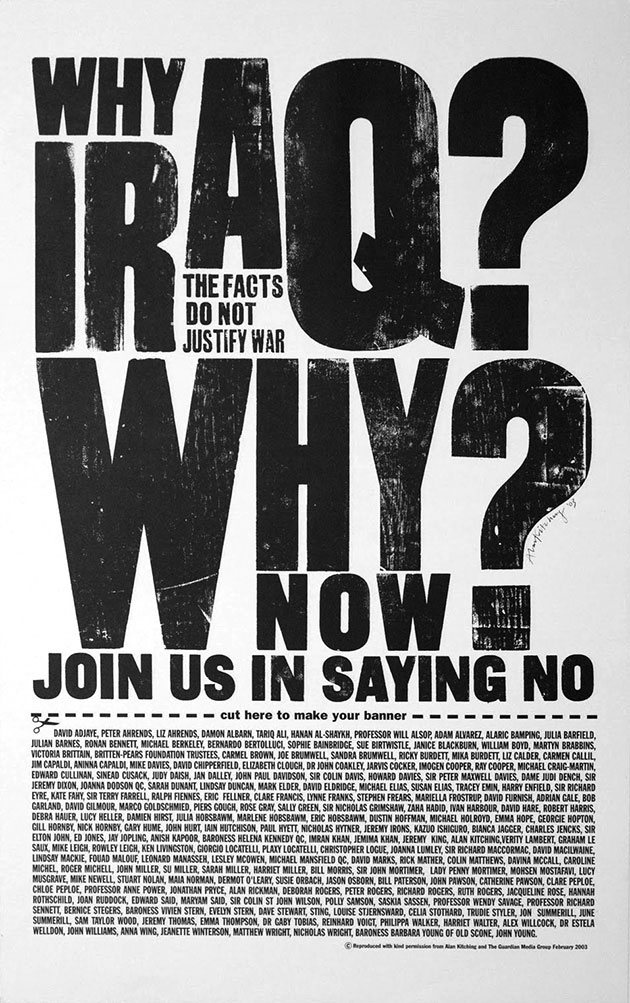 'Taxi!' (below) was commissioned for the London Poster Project, part of the 2009 London Design Festival: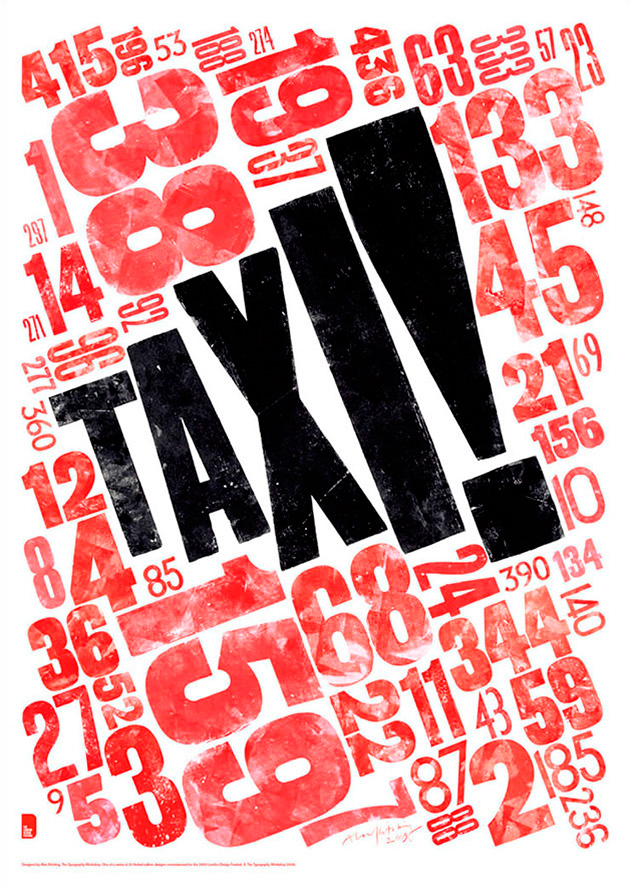 The new book details the entirety of Alan's career so far, from his beginnings as an apprentice compositor at 15, through his work with Anthony Froshaug, Derek Birdsall and others, to his time running the Typography Workshop in Kennington.
It's especially wonderful to discover Alan's early, less familiar work, particularly that created while working with Froshaug at Watford College of Technology.
Here are a couple of great experimental prints from the late 1960s using just metal furniture (normally used for spacing out type).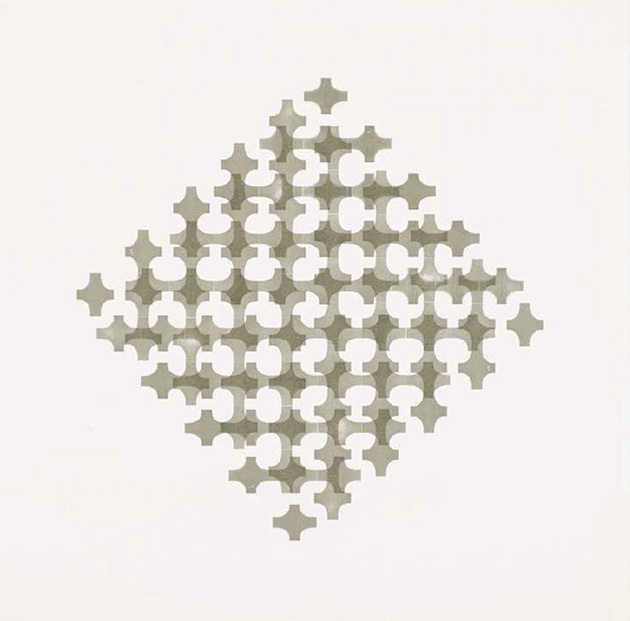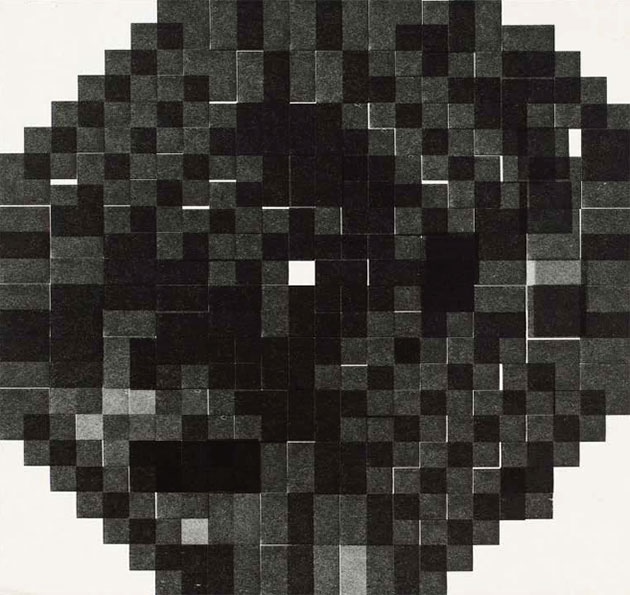 Here are a few spreads from the book: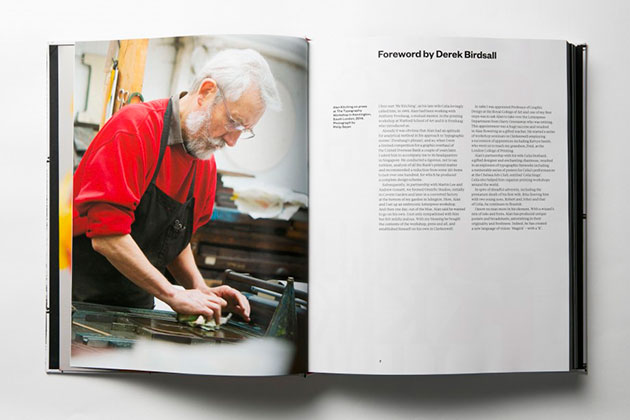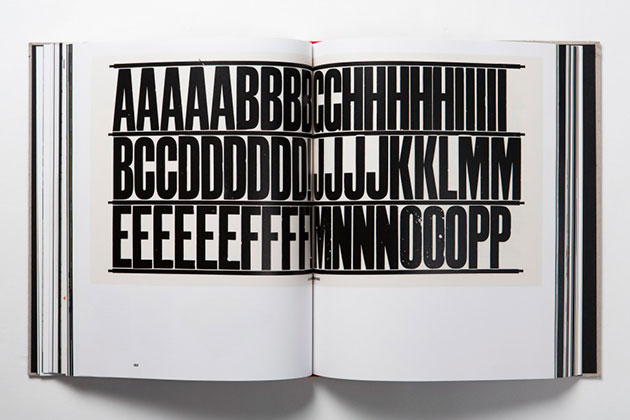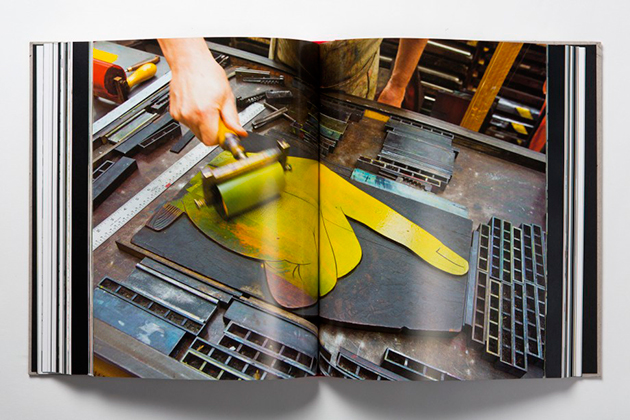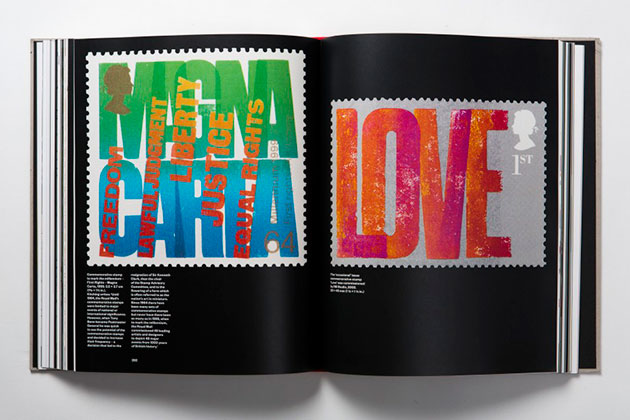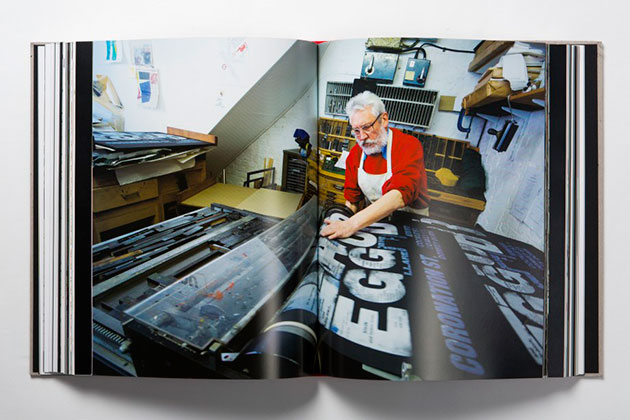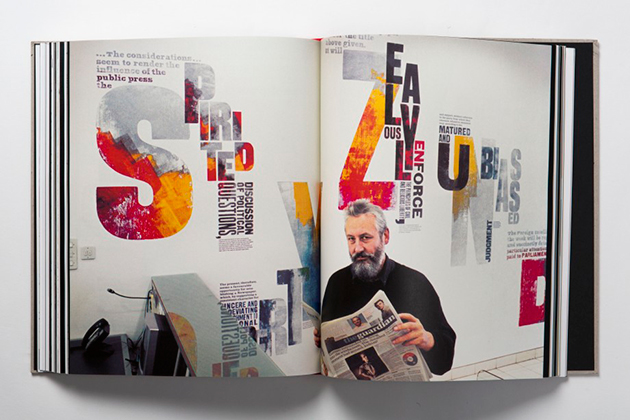 Designed by Simon Esterson and Jon Kielty, and written by John L. Walters, three editions of the book are available. The book edition (£40) won't be available until March 2017, but in the meantime, the Special Edition (£75) is available, and more than worth the cost. It features a three-piece binding with greyboard covers.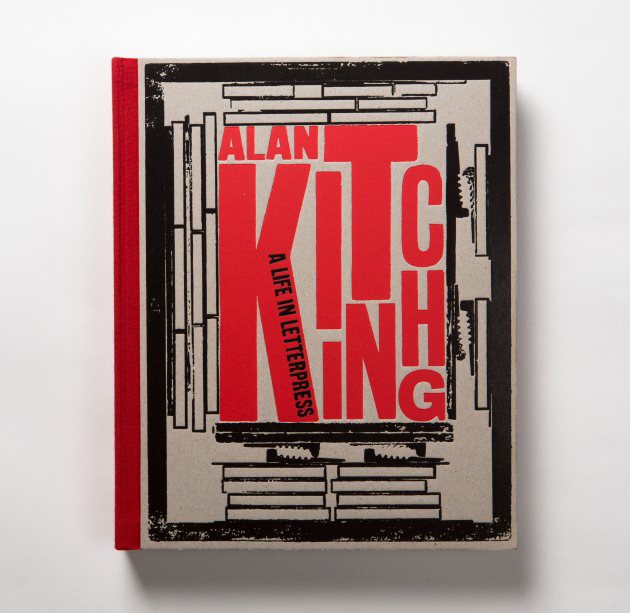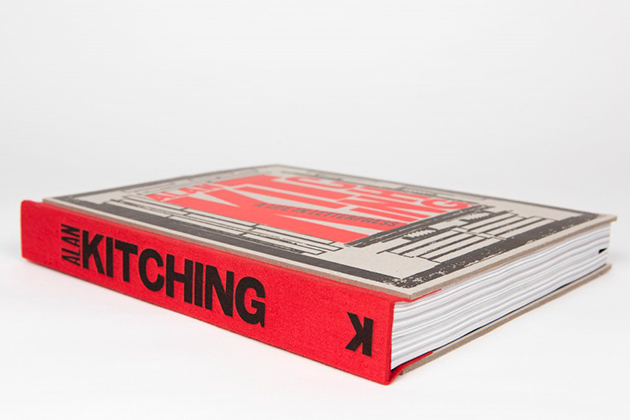 Rather wonderfully, that's the same style of binding as was used for the book Celia Sings, which celebrated the life of Alan's late wife, Celia Stothard (and which was designed by the same team):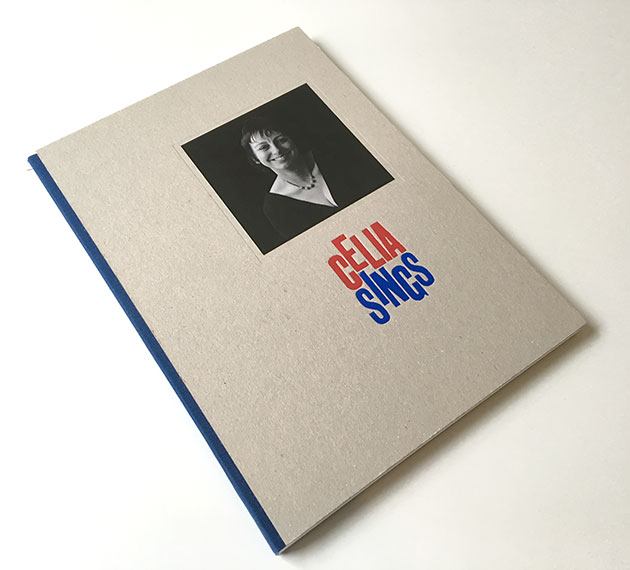 There's also a boxed Collector's Edition (£200), with the same binding, which includes a hand printed letterpress signed print, numbered and wrapped round the book to form a jacket. That's only available in a limited edition of 200.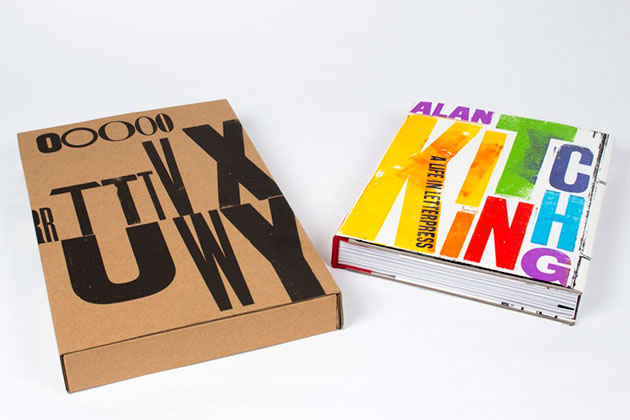 You can actually get your hands on a copy of the book edition before March. In tandem with the publication of the book, a major retrospective of Alan's work is touring around the UK, and a few copies of the book will be on sale at each show. We caught the exhibition at the recent Pick Me Up illustration show at Somerset House, and it was an absolute treat to see so much incredible work. Alan was even on hand to run printing workshops and discuss his work (that's him in the red jumper below, and peering through the doorway).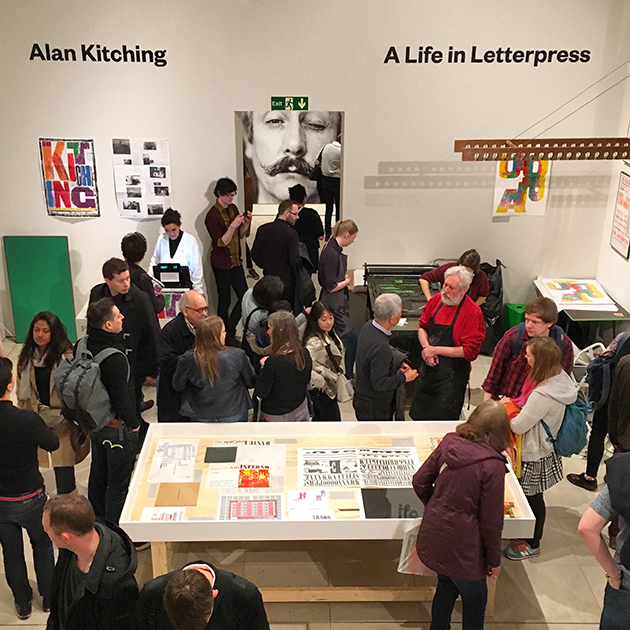 From 3 June to 20 August the retrospective will be on show at The Lettering Arts Centre in Suffolk. After that it moves to The Lighthouse in Glasgow, from 1 November through to February 2017. More dates are promised. We can't recommend it enough, so if you get the chance do make the trip.
This short film, created to publicise the book, shows Alan at work, discussing various moments during his career:
Fantastic stuff.