A night of fire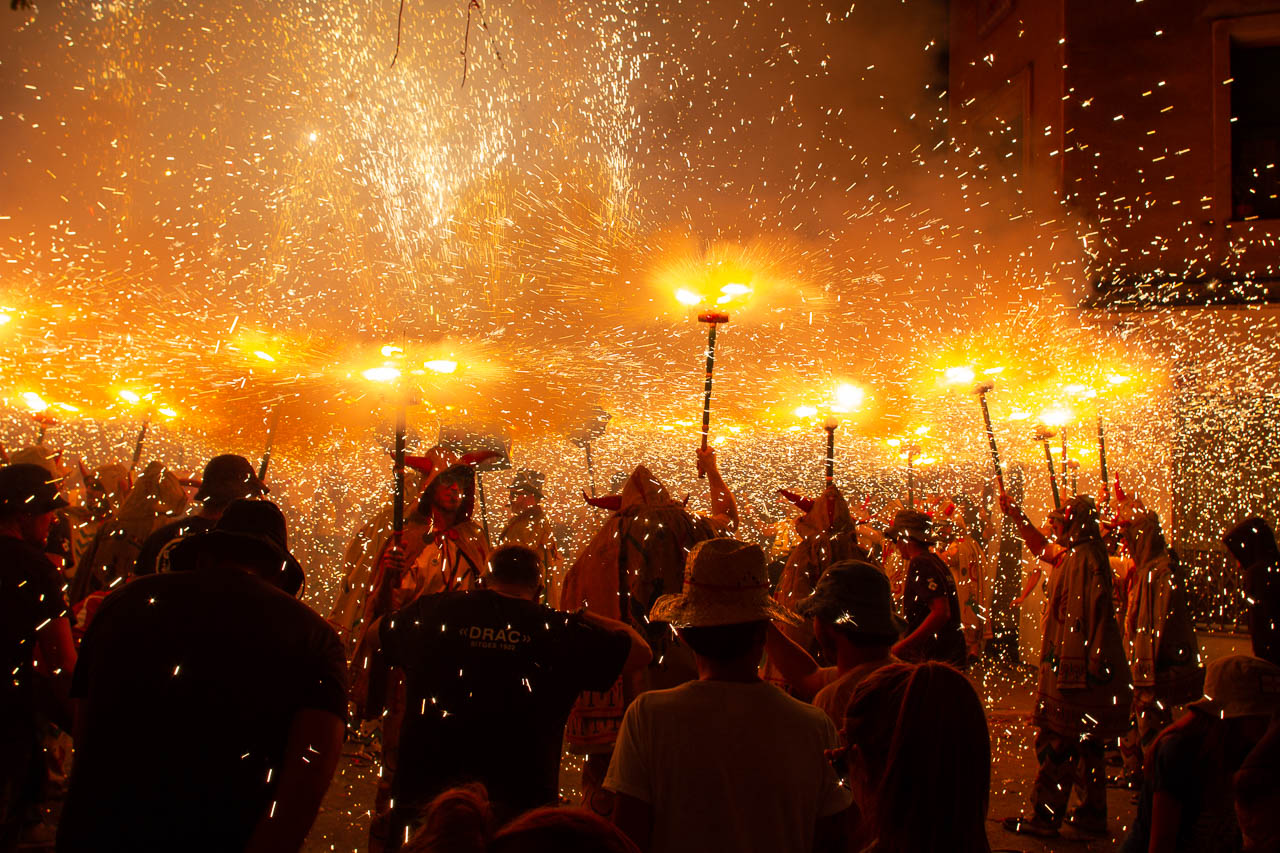 I've just returned from a trip to France and Spain, and while there I caught the fantastic Nit de Foc, or Night of Fire, in Sitges, a town just along the coast from Barcelona.
The night is the warm-up (if you'll pardon the pun) for the Santa Tecla festival which happens the following weekend. It's a bonkers evening which features teams of locals from Sitges and neighbouring towns, dressed as devils and fire-beasts, wielding drums and catherine wheels mounted on spikes and pitchforks.
The parade winds through the town, with the drummers setting up a thumping tribal beat which echos off the walls of the narrow white-washed lanes. Ribbons of bangers and fireworks, strung just above head height, are set off at the same time – they create a cacophony of bangs and booms, as well as stunning cascades of sparks, which the braver revellers dance in and out of. At the same time the paraders set off multiple catherine wheels, covering the revellers in whistling showers of yet more sparks.
It's a joyously anarchic spectacle, evidently taking a lot of organisation, but with the feeling of something wildly organic and spontaneous. There's not the remotest chance of something like this happening in the UK, with our obsession with health and safety – and it feels like we're missing out on something elemental as a result…
Here are my pictures from the night.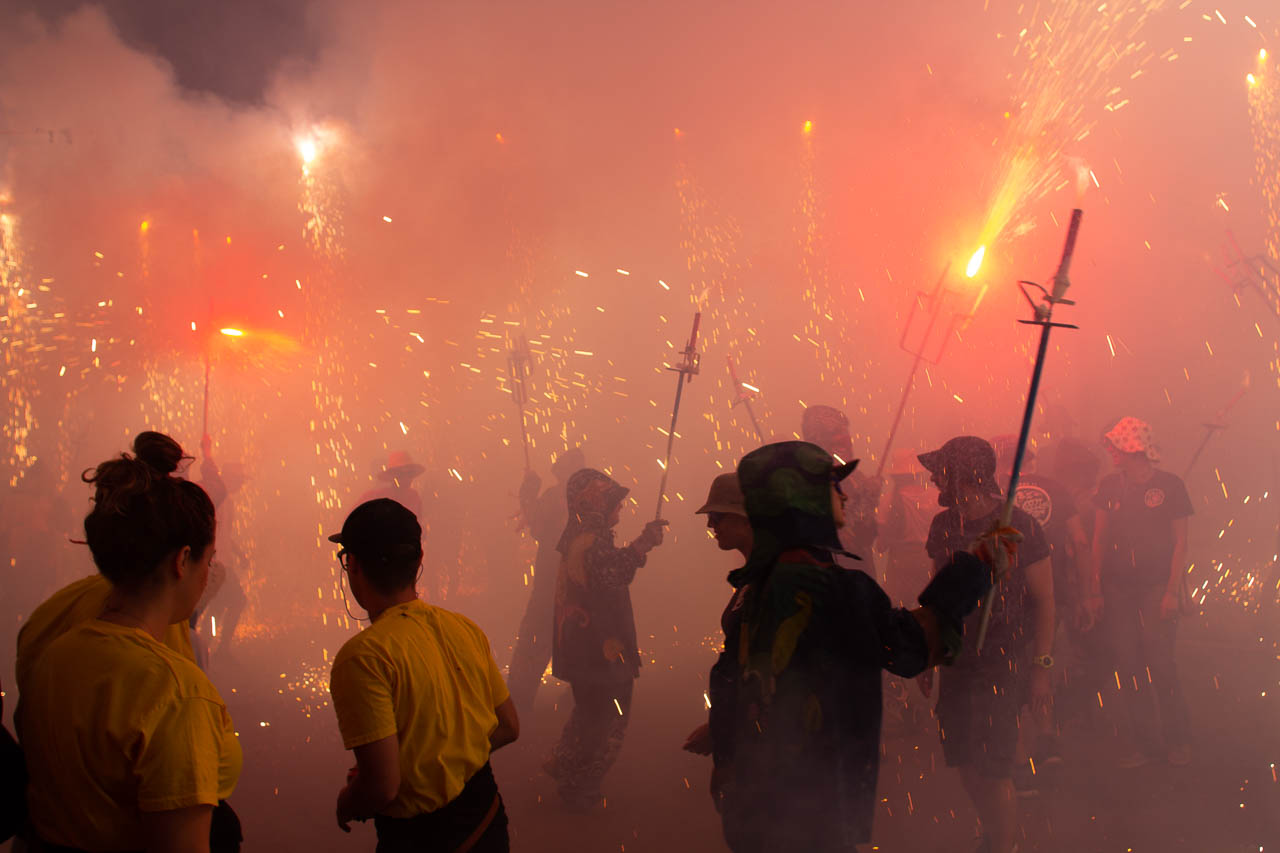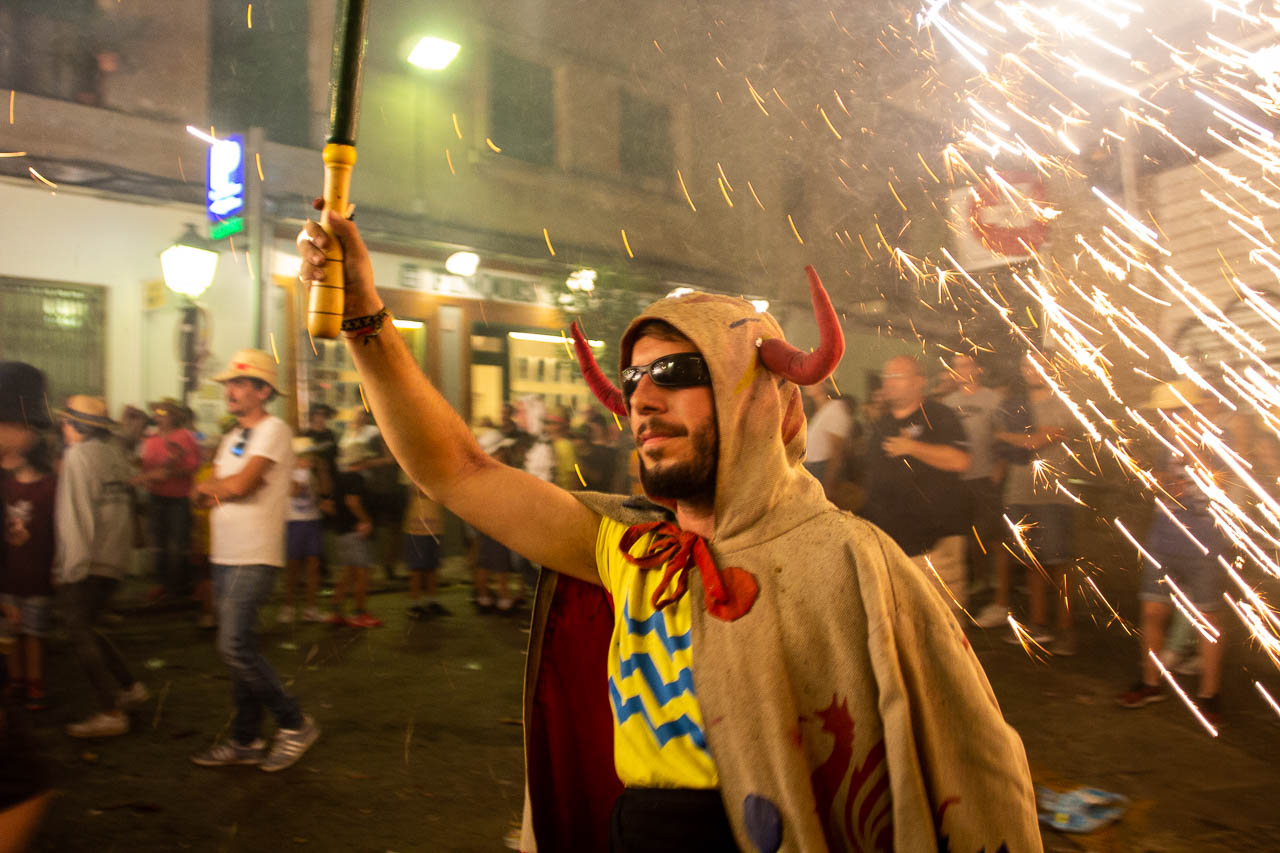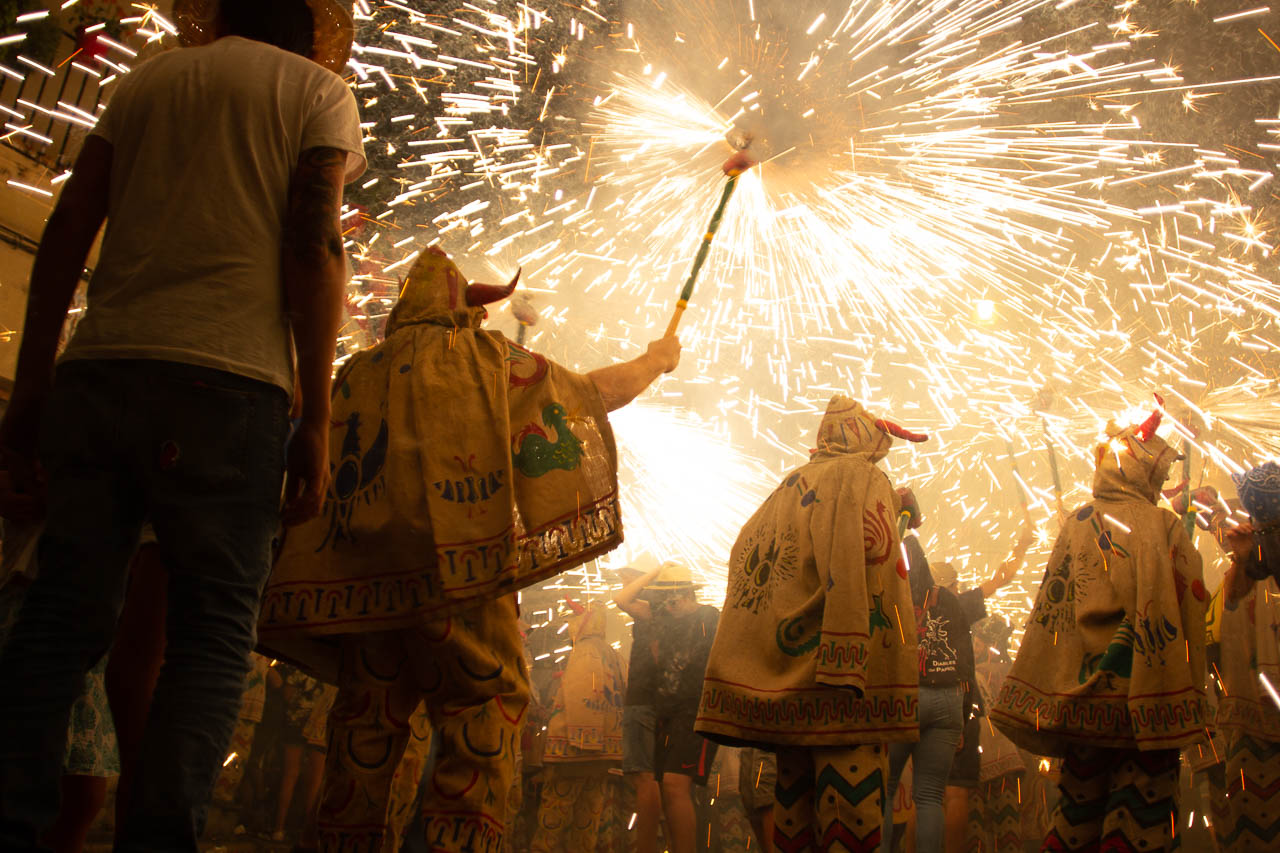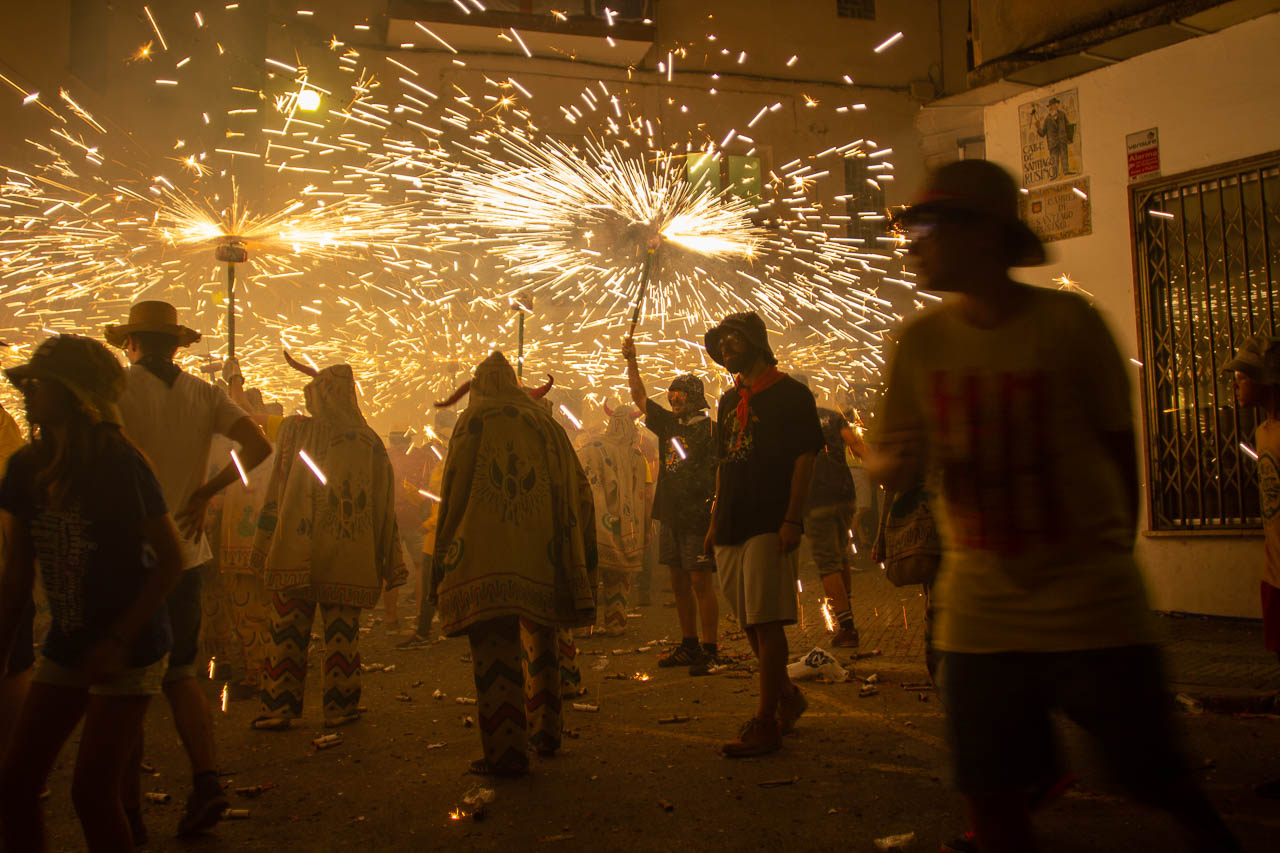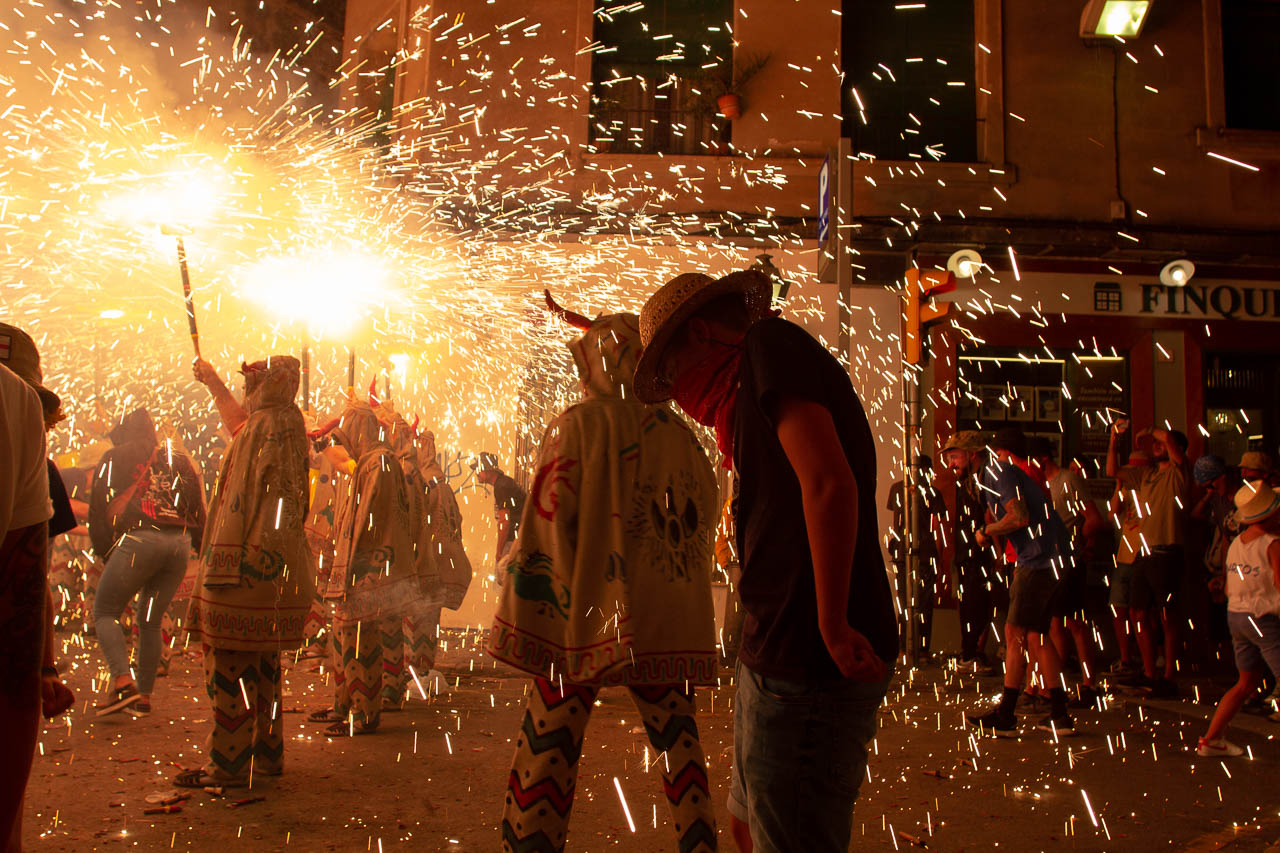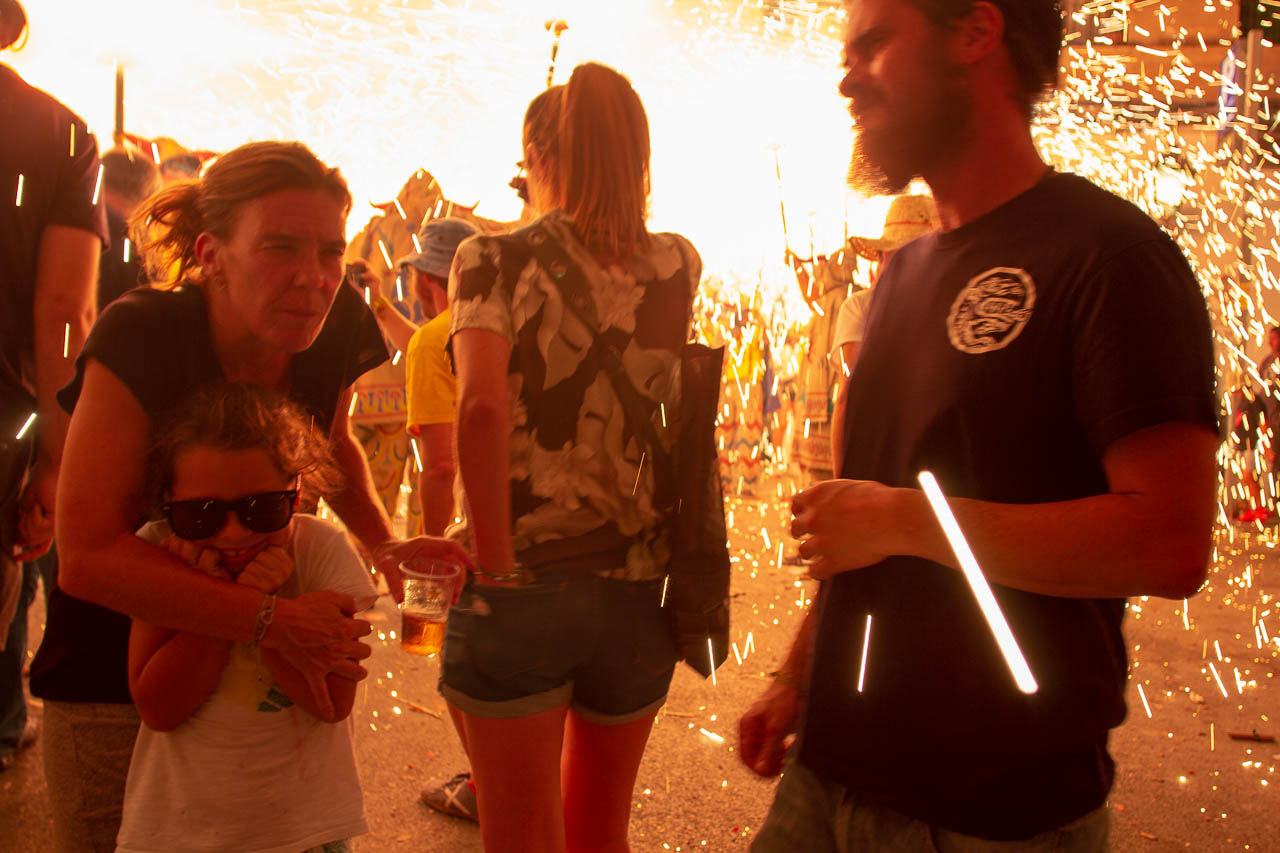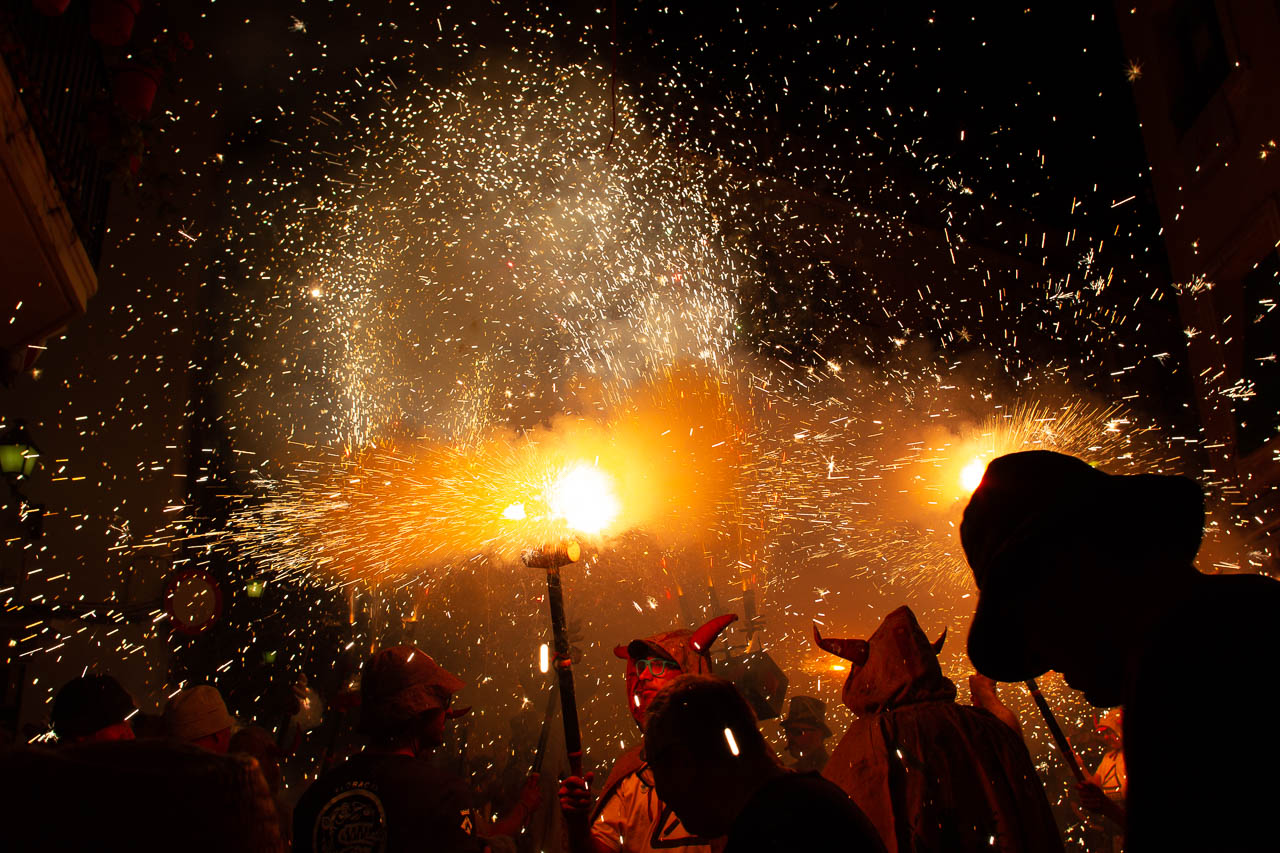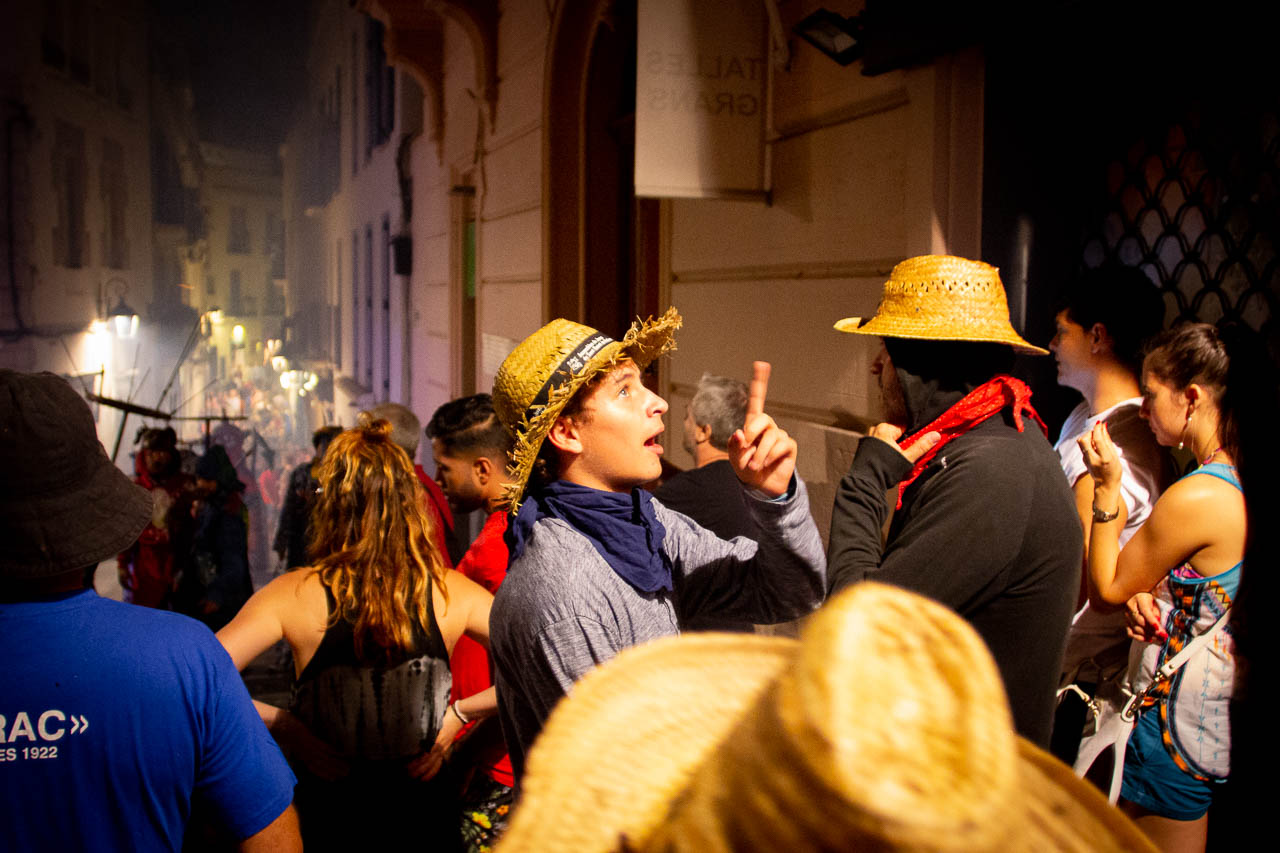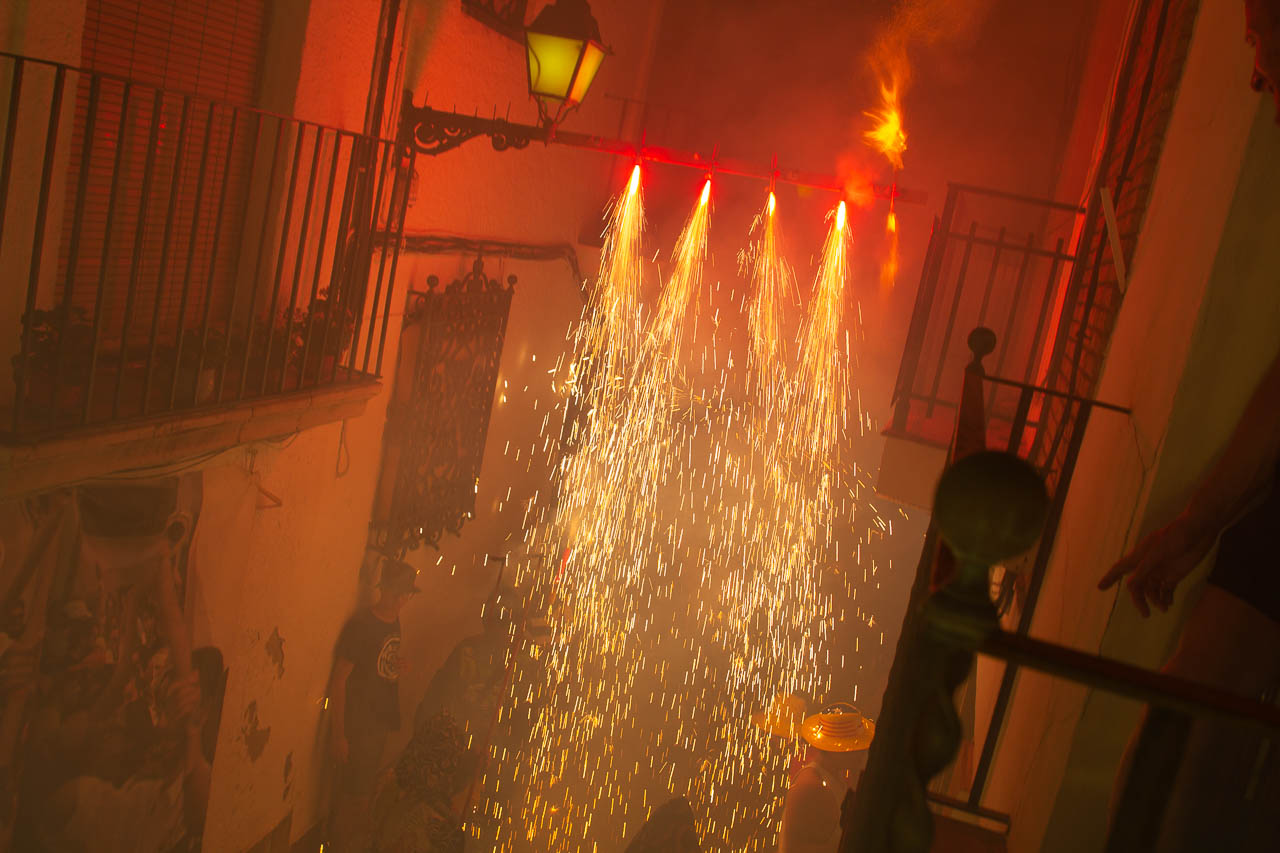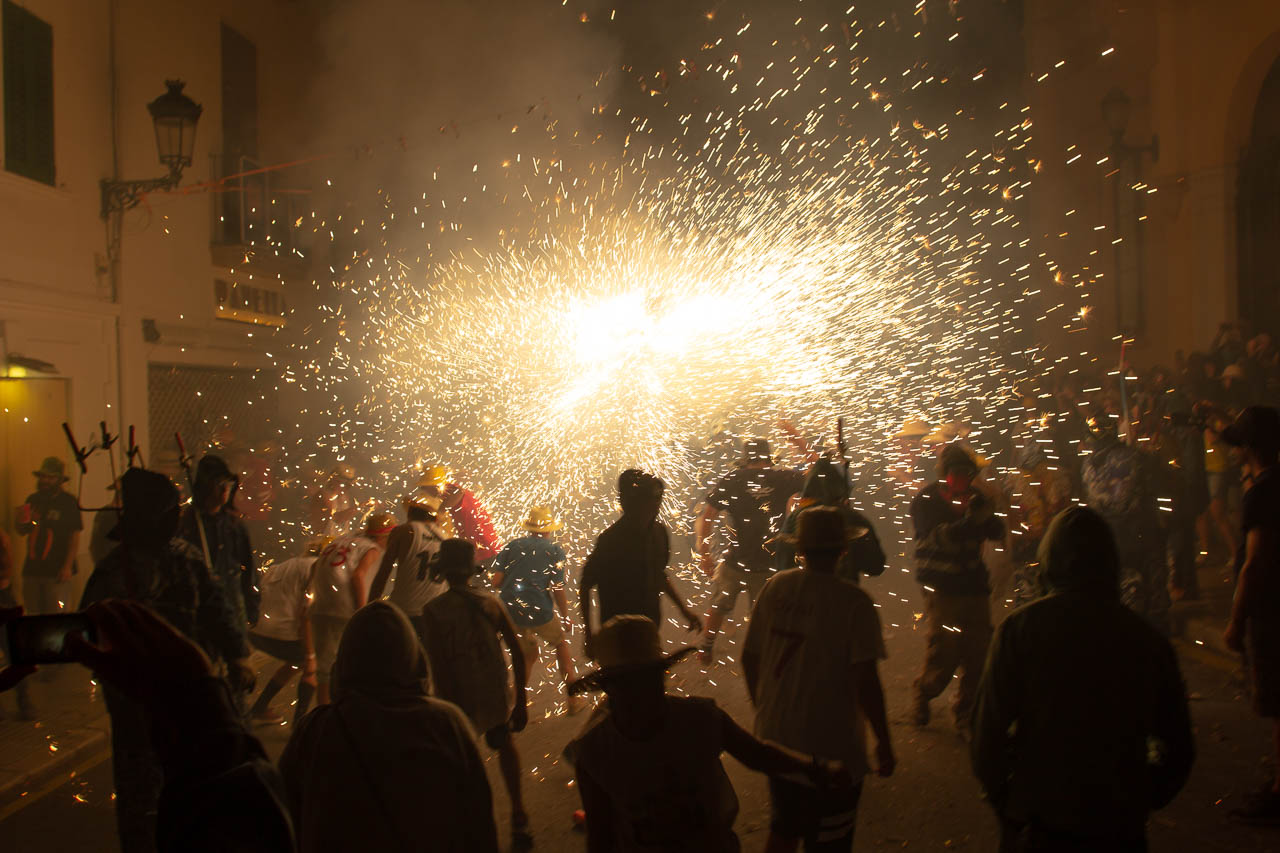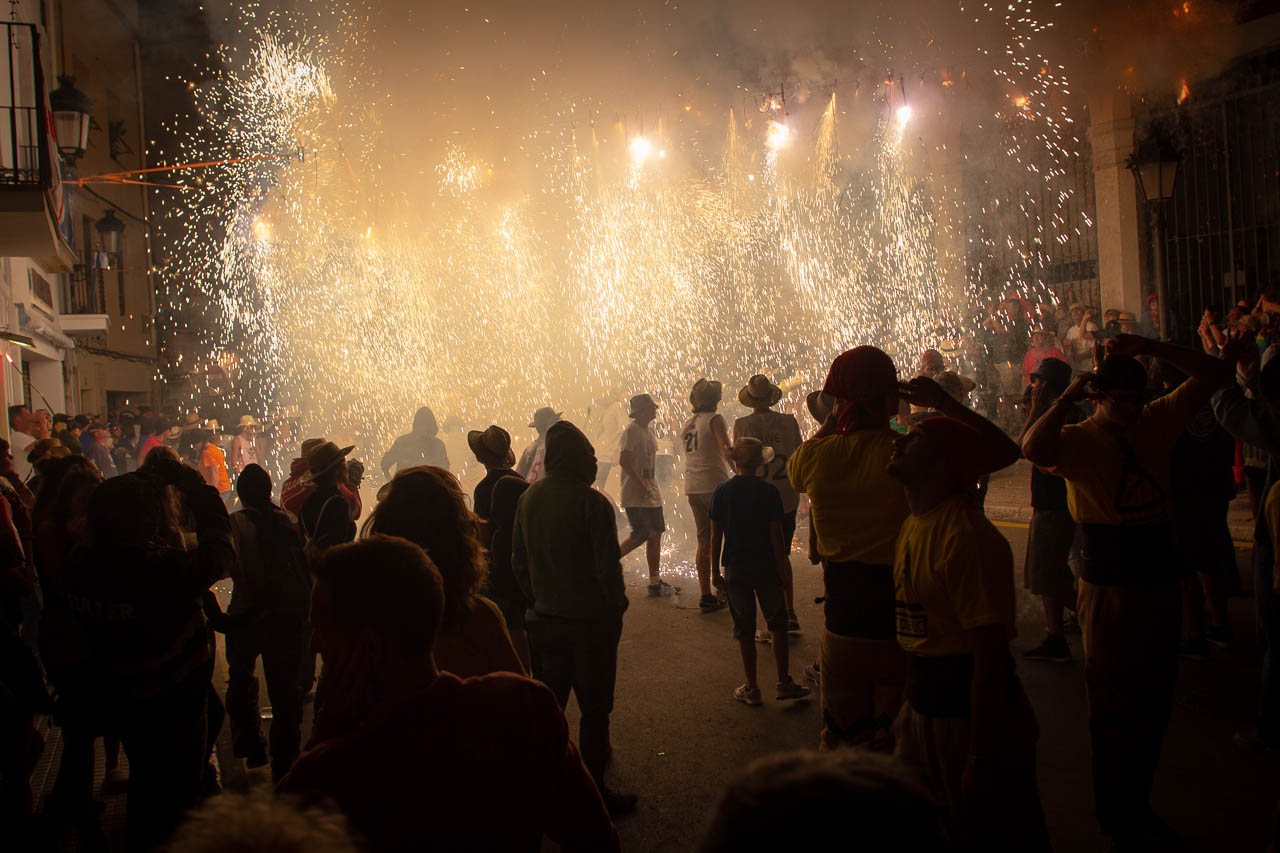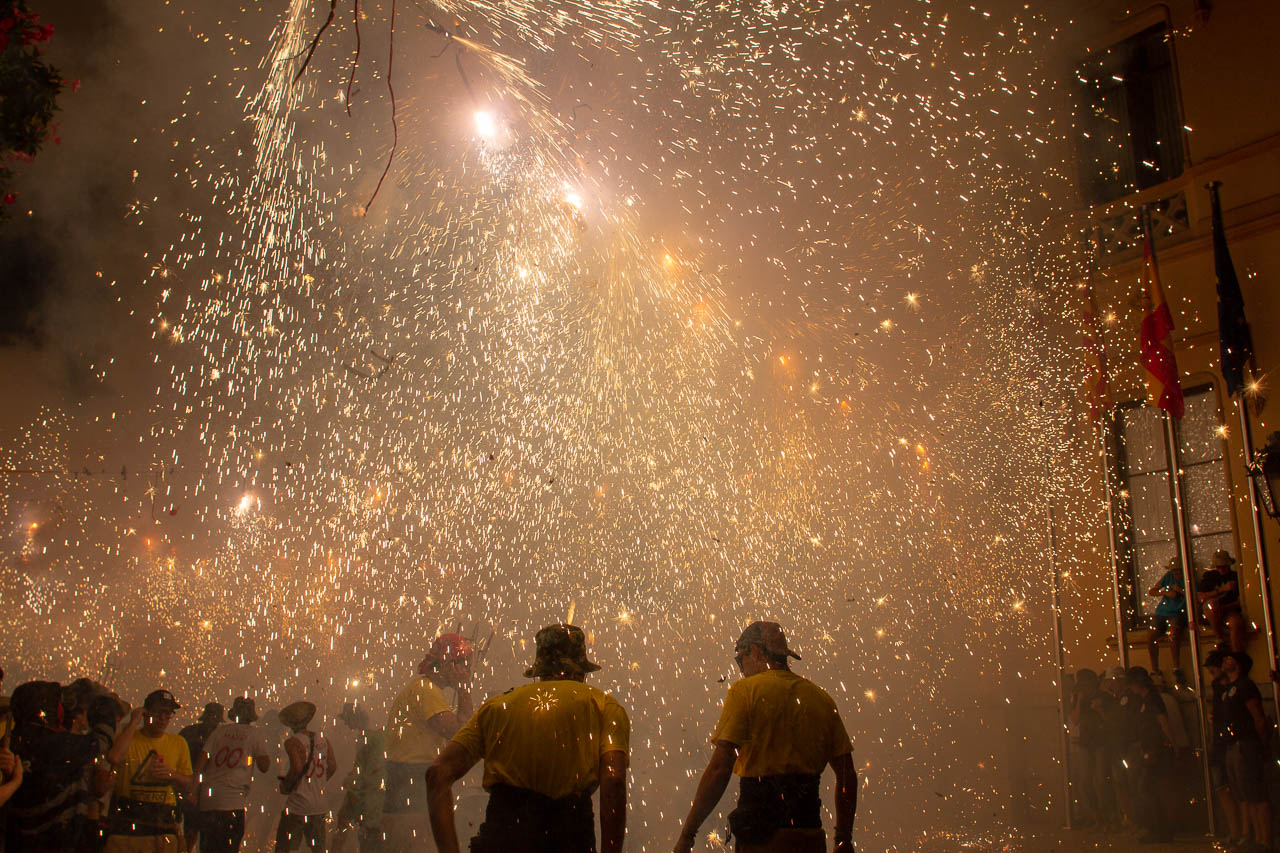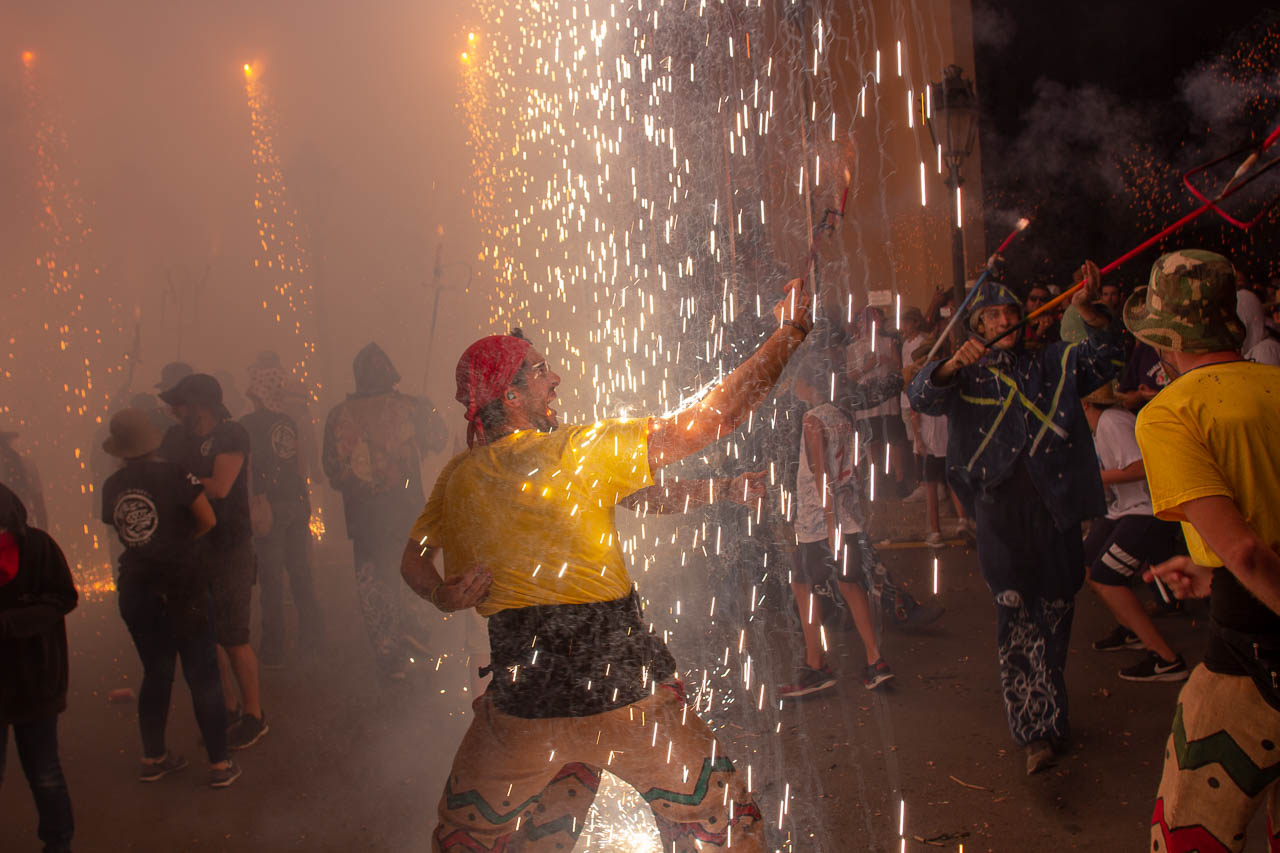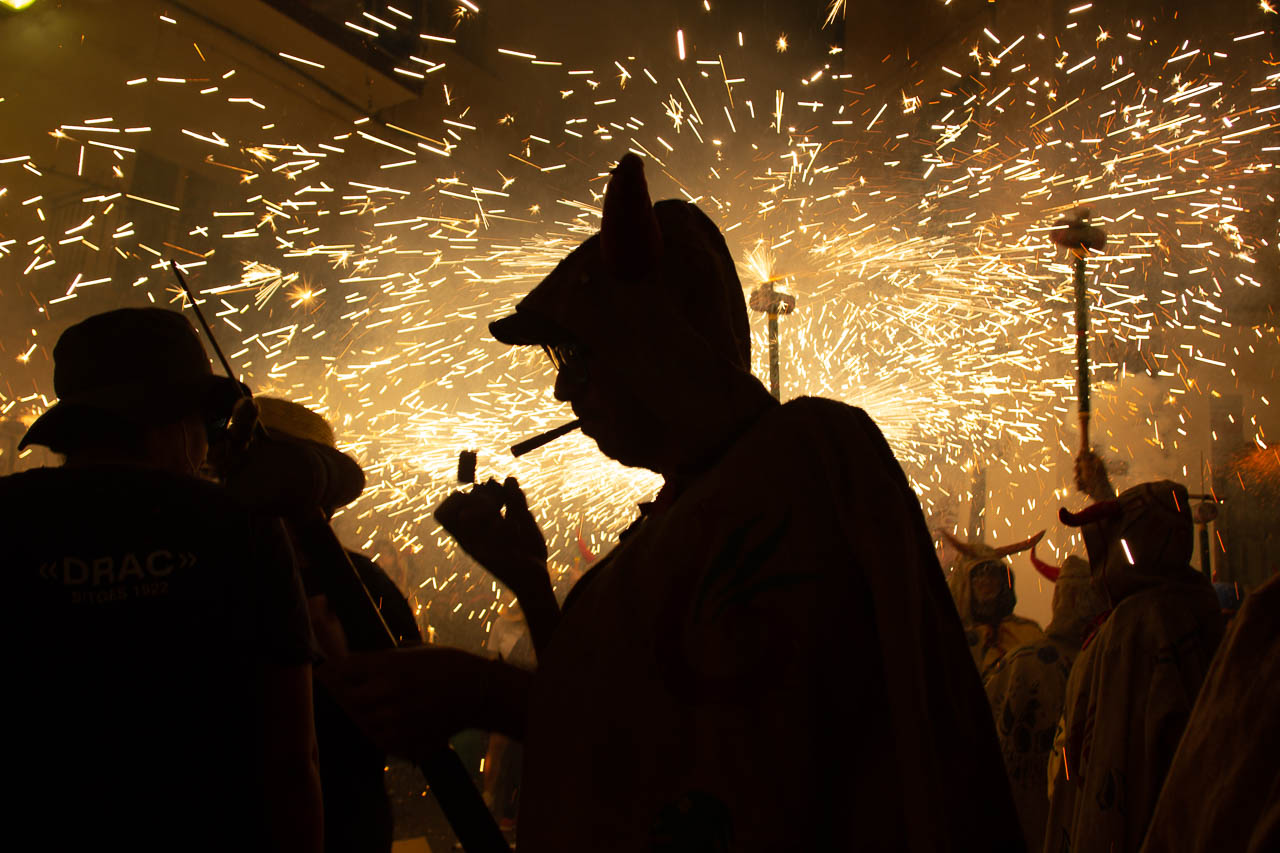 (You can see larger versions of all those over on my photographic site at alistairhall.co.uk.)